Australia monitoring and research : Coral bleaching, sea cucumbers and marine debris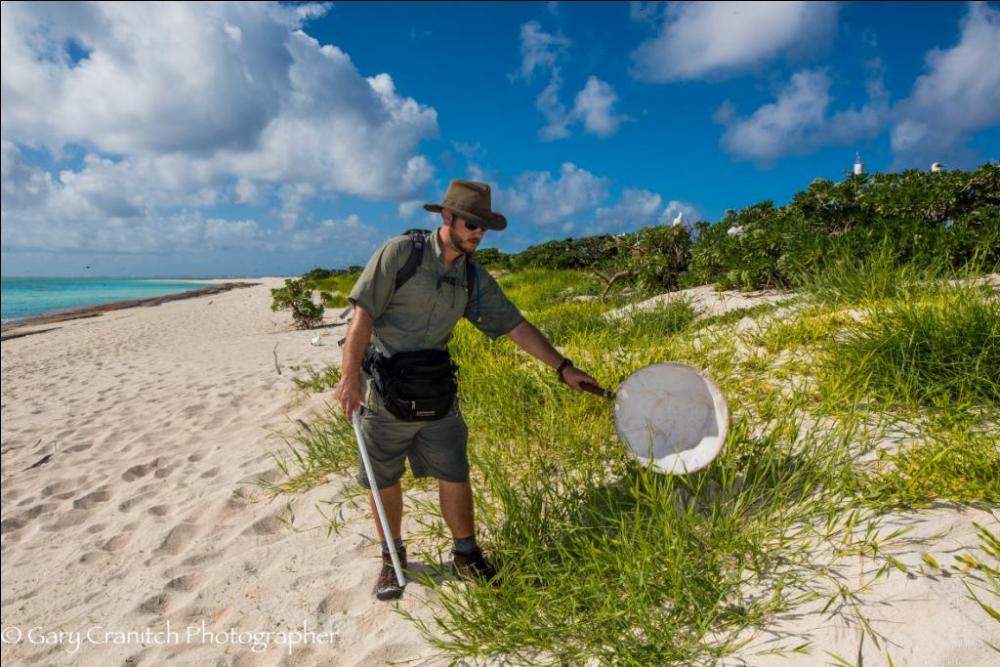 The Australian Government is working to better understand and protect the species and ecosystems of the Coral sea.
In June 2016, Parks Australia undertook the Coral Sea Clean-up and Bio-discovery Voyage. Nobody expected the 12 day voyage to the Coral Sea to be plain sailing. High winds delayed departure and sea legs were tested on a very rough crossing, but despite the challenges, the trip was highly successful.
The clean-up team visited 10 islands, filling the holds with about two tonnes of marine debris which ranged from thongs and plastics bottles to a bar fridge and toy piano. Removing such a large amount of debris, before it fragments and enters the sand and ocean, benefits the wildlife both in water and on land. The trip also provided an opportunity to get the word out about how important it is to reduce marine debris.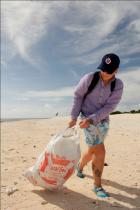 Clean_up_team (c) Matt Guest
Bush Blitz research scientists collected specimens both on land and at sea. The two teachers aboard shared their experiences with their students via blogs and Skype.
In April 2017, researchers set sail again to assess coral bleaching, sea cucumber abundance and marine debris in the Coral Sea. Surveys assessed if sites within the Coral Sea Marine Park were experiencing similar coral bleaching to the Great Barrier Reef. Researchers also assessed sites where illegal harvesting of sea cucumber has occurred over the last year.
James Cook University scientists took the opportunity to continue work looking at the connectivity of Coral Sea reefs and resurveyed sites visited last year to quantify levels of marine debris accumulation.