Fishing in the Natural Park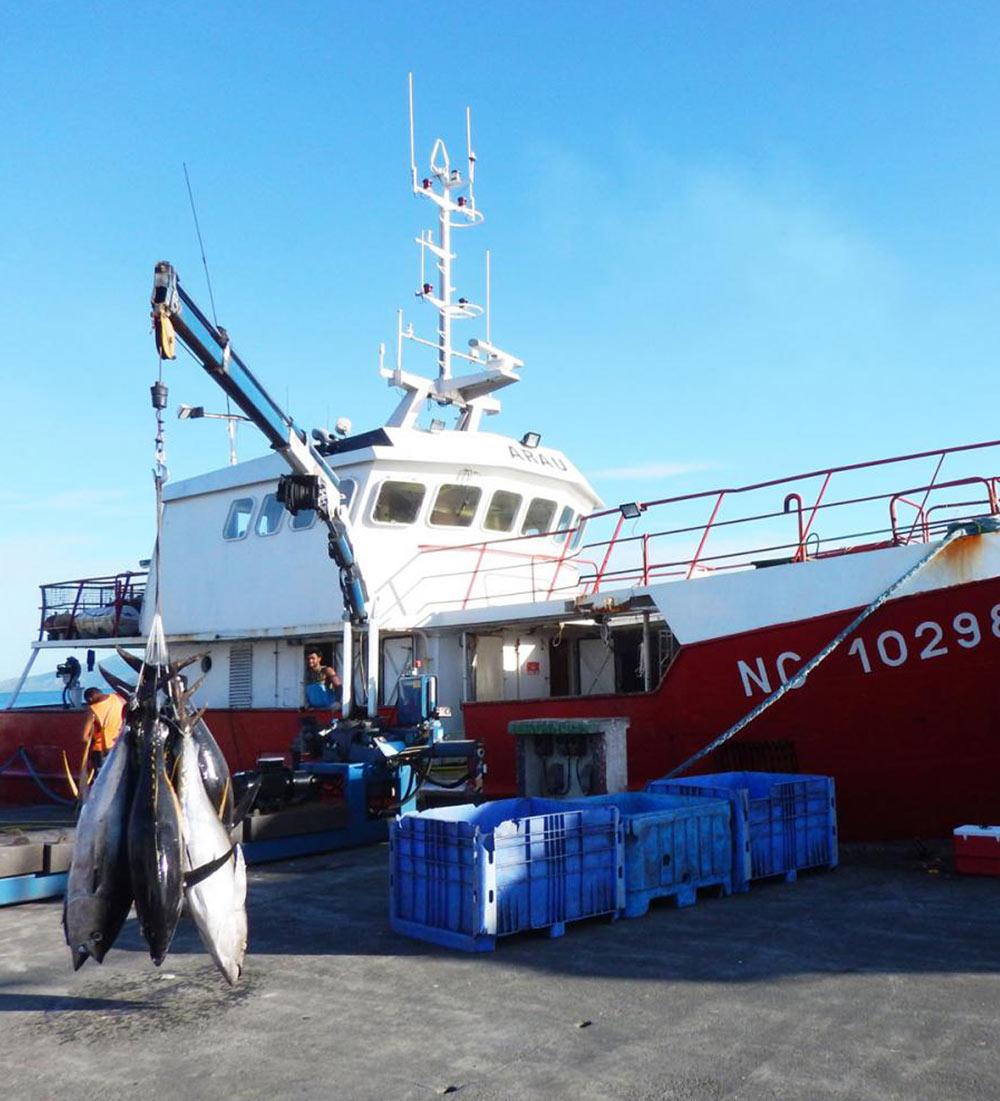 2 485 tonnes of fish were caught in 2016 by New Caledonian deep-sea fishers in the natural park. What kind of fish is it? Analysis.
According to the Fisheries Summaries of the year 2016 carried out by the Fisheries and Environment Department of the Maritime Affairs Directorate, tuna species occupy the first place. They represent 87% of the fish brought in the holds of the New Caledonian fishing boats, then landed at the quay of the peaches in Nouville, but also in Koumac and a little in Lifou.
Of these tuna species, also known as tuna, white tuna remains the predominantly caught species: 65% of production, ie 1 618 tonnes of fish. In the second position, yellowfin tuna is found: 19% of the catch, ie 462 tonnes, followed by marlin: 4% of production (112 tonnes) and bigeye tuna representing 3% of production (72 tonnes).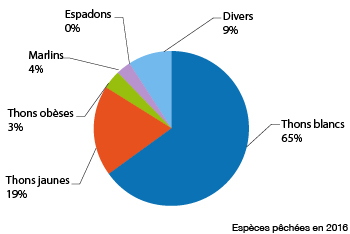 In the remaining 9%, representing 213 tonnes, there are fish of various species: salmon of the gods, mahi-mahi, wahoo, sailfish or bonito.