Formalities
Strict regulations exist since 14 août 2018 to enter all nature reserves. Now, for D'Entrecasteaux atolls or Chesterfield, must send a request, at least three months in advance to visit you can downloaded here.  
A BOATER
You are a boater and you are planning to enter a protected marine area (d'Entrecasteaux Atolls). 
If you are planning to go to Chesterfield, we advise you to send also a request before by e-mailing merdecorail@gouv.nc .
If you obten the authorization, you must send a declaration after your visit by e-mailing merdecorail@gouv.nc .
In your authorization request or your declaration, you should specify the name and type of ship, its dimensions, registration number and home port, the name of its captain, the number of people on board as well as the reason and the duration of your visit.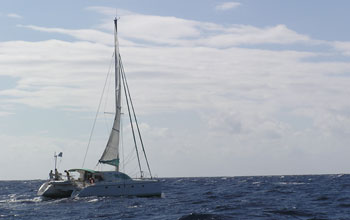 A PROFESSIONAL
You are a professional who intends to develop fishing activities in the Natural Park of the Coral Sea.
Because such activity is regulated and monitored, you must obtain a fishing license, only delivered to local longliners, by the Government of New Caledonia.
To obtain or renew your fishing license,follow the administrative procedure detailed on the Department of Maritime Affair's website.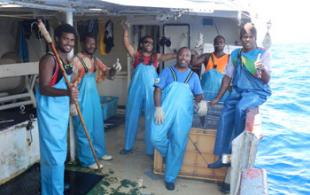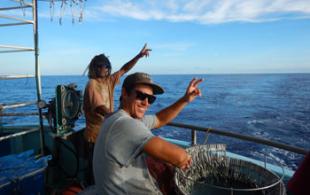 A SCIENTIST
All scientific activities conducted within the Natural Park of the Coral Sea are subject to authorization from the Government of New Caledonia. The authorization request file must present the mission, outline its objectives and its benefits for the Natural Park, its dates as well as its itinerary or the location studied. If   applicable, the file must also include an impact study of the activities to be undertaken.
The authorization should be e-mailed to merdecorail@gouv.nc at least 5 months before the mission is due to start..